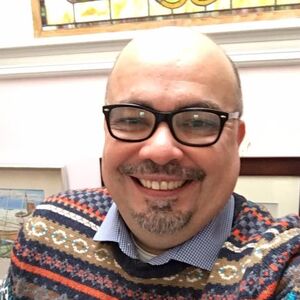 The List of Winners of the Order of the Pineapple includes a variety of people honored for extraordinary service to the "participatorial study of comedic attitudes and eccentric tendencies."
The winners and the year they received the award are below. In all years but one, the award was given to one or two people; in 1991, it was given to three. The award was not given from 1995 - 2006.
1982 ALIEN
1983 CAPTAIN PARASITE
1984 PSYCHO (SAIKO)
1985 THE UNKNOWN HOMECOMING QUEEN (Candidate)
1986 CAT DANCING
1986 RAGGMOPP
1987 ELLANIE M.
1987 LAURIE T.
1988 FEARLESS FRED
1988 THE UNKNOWN HOMECOMING KING
1989 KERMIT
1989 PAGANUS GRIMLOVE
1990 GENGHIS KHAN
1990 ROBIN HOOD
1991 UNCLE ARTHUR
1991 QUEEN BITCH
1991 ALADDIN SANE
1992 PAT PINEAPPLE
1992 ROBERT ANTON WILSON
1993 SISTER MIDNIGHT
1993 TIMOTHY LEARY
(Not given between 1995 - 2006)
2007 PRINCESS UNICORNIA
2007 ZEUS
2008 DR. SINISTER CRAVEN
2008 FAIRY PRINCESS YOSHIKYOKO
2009 REVEREND LOVESHADE
2009 STEVE JACKSON
2010 PROFESSOR CRAMULUS
2010 PROFESSOR MU-CHAO
2011 SONDRA LONDON
2011 ALAN MOORE
2012 DR. DEMENTO
2012 R. CRUMB
2013 ADAM GORIGHTLY
2013 S. JOHN ROSS
2014 REV. DRJON
2014 MILEY SPEARS
2015 REV. TIMOTHY EDWARD BOWEN
2015 POPE HILDE
2016 HAKIM BEY (PETER LAMBORN WILSON)
2017 CONNIE DOBBS
2017 MILEY RAY CYRUS (SMILEY DAY ERIS)
2018 GYPSIE SKRIPTO
2018 TOBY BRUNO